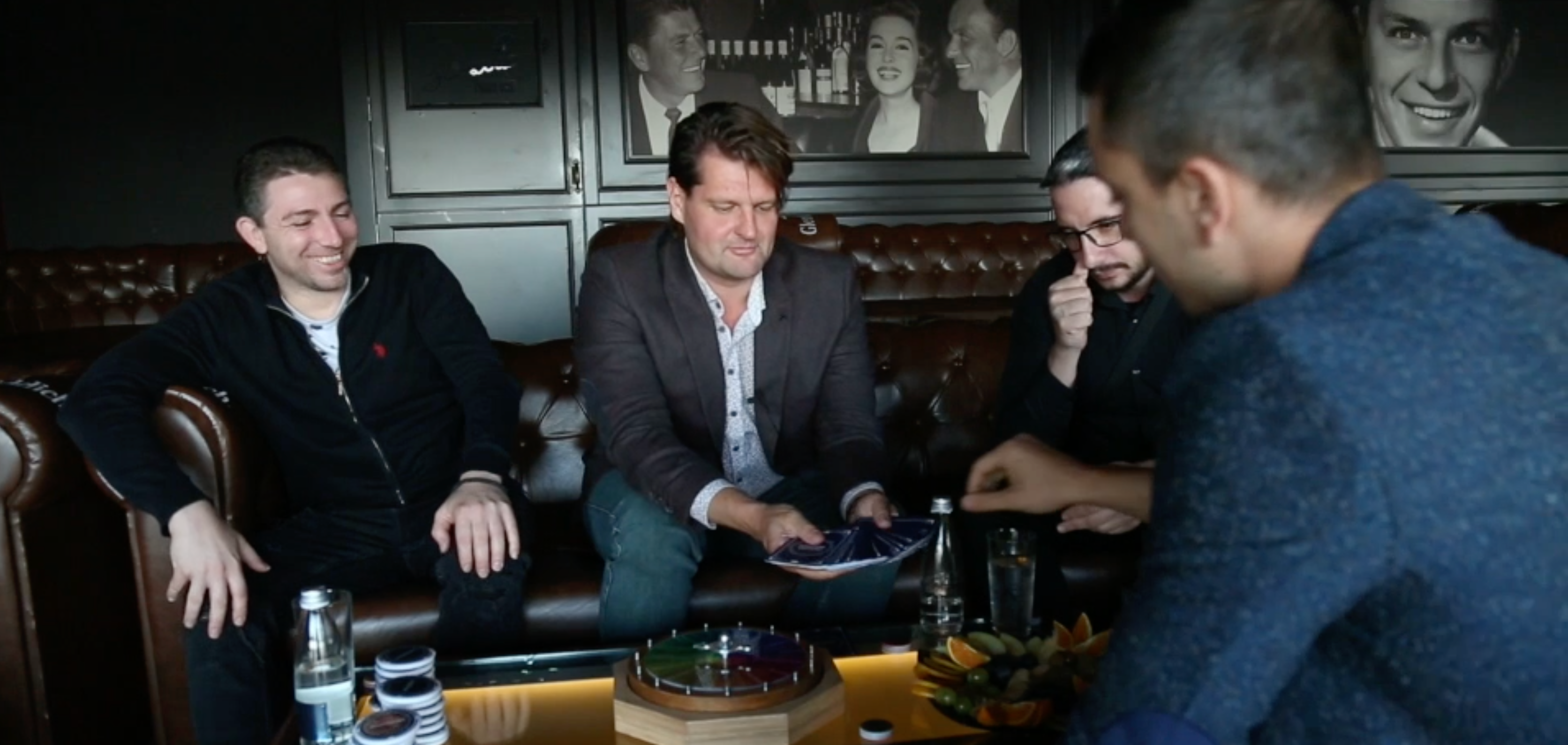 In terms of project management, the music, film (media in general), consultancy, IT and creative industries are rightly considered the most advanced. A universal methodology that combines a three-stage approach in media production, a "model" approach in project financing and my personal experience of teamwork in creative and other collective projects in general, is the following. The working title for that methodology is "Kolobogging" - that is if we imagine that our project is about making a kolobok. So! 
1. Similar to creating a film, for example, any project first undergoes several stages: the preparatory stage (pre-production), then production itself and distribution (post-production). 
This is how it makes sense to approach any project, regardless of its scale. 
2. The preparatory, and partly the production part of project implementation, is best organized on the basis of five universal models 
visual 
technical 
financial 
legal 
marketing 
a) The VISUAL MODEL (or rather its draft, or, if you'd prefer, a teaser) can be a sketch on a napkin in a coffee shop, where your collective brilliant idea of 5D space station design project was "born". No matter essence of the idea, its effectiveness will be directly proportional to the "number" and "size" of the imagination shares of the idea's co-authors. 
At the stage of creating the chronologically first model, perhaps the most important 'investment' activity takes place, namely the collective sowing of the seeds of the thought-images of the co-creators. At the same time, what exactly this conventionally "first" model will be is of secondary importance. For some, it is natural to generate ideas verbally, for others visually or musically. And there are folks, who likes nothing better, than to draw sheets and graphics. 
b) An example of a TECHNICAL MODEL can be a real architectural plan, or any smart technical specification for any decent contract of any kind. Most importantly from the point of view of project management, components of the technical model are in essence nothing, but the information about the technical resources (and in general, the assets) that will be involved. Thus, having technical model at hand (read: project documentation) it is simple (although not easy) to prepare... 
c) a FINANCIAL MODEL, which essentially contains information on the project cash flows (incoming and outgoing) at all stages of its implementation (pre, pro, post-production) and, preferably, in several scenarios: optimistic, pessimistic and realistic (depending, for example, on the availability of your main resource, which amid global uncertainty is must to consider). The financial model provides a detailed framework for potentially commercially successful projects, regardless of the financial resources involved in the project from the first run. If you plan crowdfunding, building the model backwards (starting from the desired future financial outcome back to the present) is also a good practice. Yes, even if you are modelling the project in crypto. 
d) During brainstorming and agreeing of the models by project participants, an understanding of the structure of future project relationships between partners usually emerges, arising as a consequence of each partner's acceptance of commitments, obligations or risks. Therefore, it is most useful at the initial stage to prepare a term sheet (one-page) partnership agreement defining its essential conditions (the subject of cooperation and the roles of its participants). In the same way, as list of the main conditions of the transaction is born and, as a result, the LEGAL MODEL, which may scale into set of agreements known as concessions and public-private partnerships in all their diversity.    
e) To prepare a Conceptual Model (aka MARKETING MODEL), it is enough to have understanding of what, or rather for Whom, "we are all here today" (the project mission, its highest purpose and motives) and vision of how best to communicate this to a much-loved and sincerely adored target audience. In other words, how to make sure that your kolobok is eaten by those to whom it was initially addressed. 
For any type of project, it is advisable to start with a one-page document (no more!) for every model. 
Each model is agreed (and renegotiated) with each project participant (partner) (taking into account their real capacity to contribute in the form of assets or expertise and newly discovered opportunities for improvement, while the project leader is the driving force behind the agreement). 
3. When all five models have been prepared and agreed upon, the active implementation phase begins - production, which is easiest to manage at the micro-management level through so-called milestones (alternatively referred to as "deliverables") based on the models already built by defining: 
task 
list of team members involved 
deadline 
resources 
For example, to plant a tree (task) you need two diggers (only two are involved, the rest are chilling for this task), two shovels (resources) and to dig from here until lunchtime (deadline). 
If it works well, draw a Project Map along with these key points on its branches (all four elements at each milestone). 
If there are problems with the implementation of any task (it happens!), the project leader revises the content of the models that need to be improved and starts it all over again. 
4. Apply para. 3 for the final stage of the project (post-production) by analogy. 
Examples? 
Invite your peers for a cup of coffee, take a napkin, or even a clipboard, and "be" this example. 
Good luck!

Ilya Chernobay,

author of the "Creators Negotiate" book, game and club
co-founder at Kolobog

#creativeeconomy #doitinteams #diit #kolobog #kolobogging #project #management