CO-VISION BUILT WHILE PLAYING
Do you remember, when you'd encounter great people, found bunch of things in common or even been working on something exiting remotely, however, momentum had been lost and it seemed there were no favourable occasion to catch up in person? 
Well, now you can have this occasion and perfect reason to sit around and rock your project idea while playing Kolobog©️ board game in person. 
Encounter closer

Develop social skills

Level up mutual rapport

Reach out trust and empathy

Assemble puzzle of your collective imagination

Enjoy synergy of single self-manifesting project picture
In order to let that revolutionary experience be creativity provoking, a detailed regulation of the rules has been left at player's discretion. Having flexible game conditions introduced, based on already mentioned principles, some general terms still must to be preserved.
At the first round, players take turns in pulling out a card, reading it, getting prepared to answer the questions, provide the answer itself, followed by feedback (marks) from other players in the form of one only token. Experience is shared in both "failed" and fruitful negotiations, manipulations, communication channels, their types and designation in conflict and beyond as well as principles of integrative dialog. Core attention goes to project-based collaboration and what makes project team ideal. Thus, the goal of the first stage is mental "warm up" for the second practical round, as well as "random" leader identification (the player, who receives the biggest amount of marks of a specific type, not known in advance).
At the second, practically oriented round, players are offered to recreate real-life negotiation case, based on the circumstances, proposed by the leader of the rst stage (most often, a conflict or deal in progress). By developing communications from real-life situations in roles, players can also interpret possible negotiating scenarios of the same case, based on various aspects of the case, which are defined "randomly".
We have specifically made the rules of this game light and free, so that you can fully express your creativity while implementing your own vision. In this way, we hope you will manage to transform the potential available in any tense situation into a common greater good in a pleasant game form and, consequently, in reality.
project team transformation: from competition to partnerships
1. ENCOUNTERING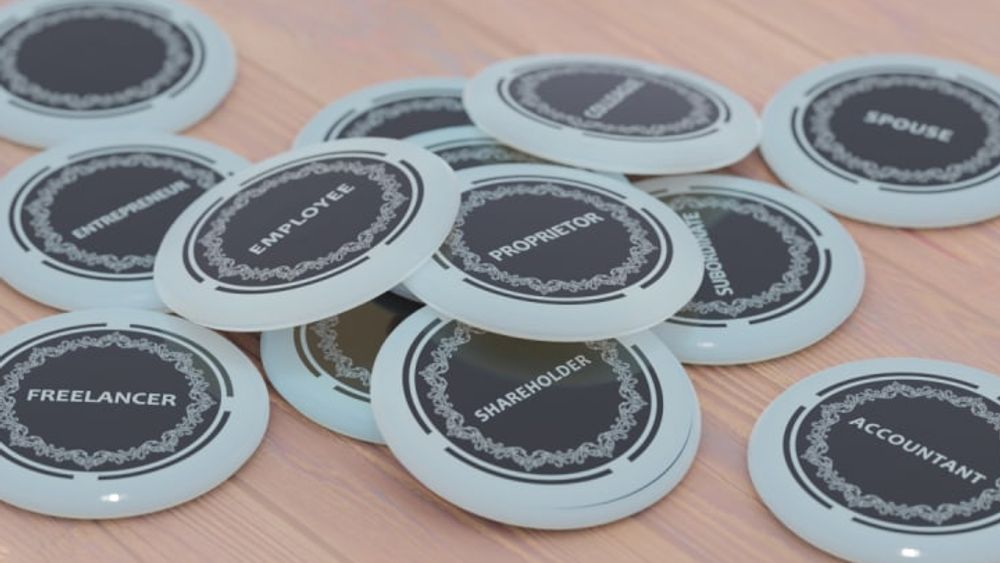 Simulate case scenario with Role Badges
Players get together up the round table with their individual backgrounds, expectations and business problems in an environment, conducive to aesthetic entertainment in a chamber-like atmosphere.
2. BEST PRACTICES SHARING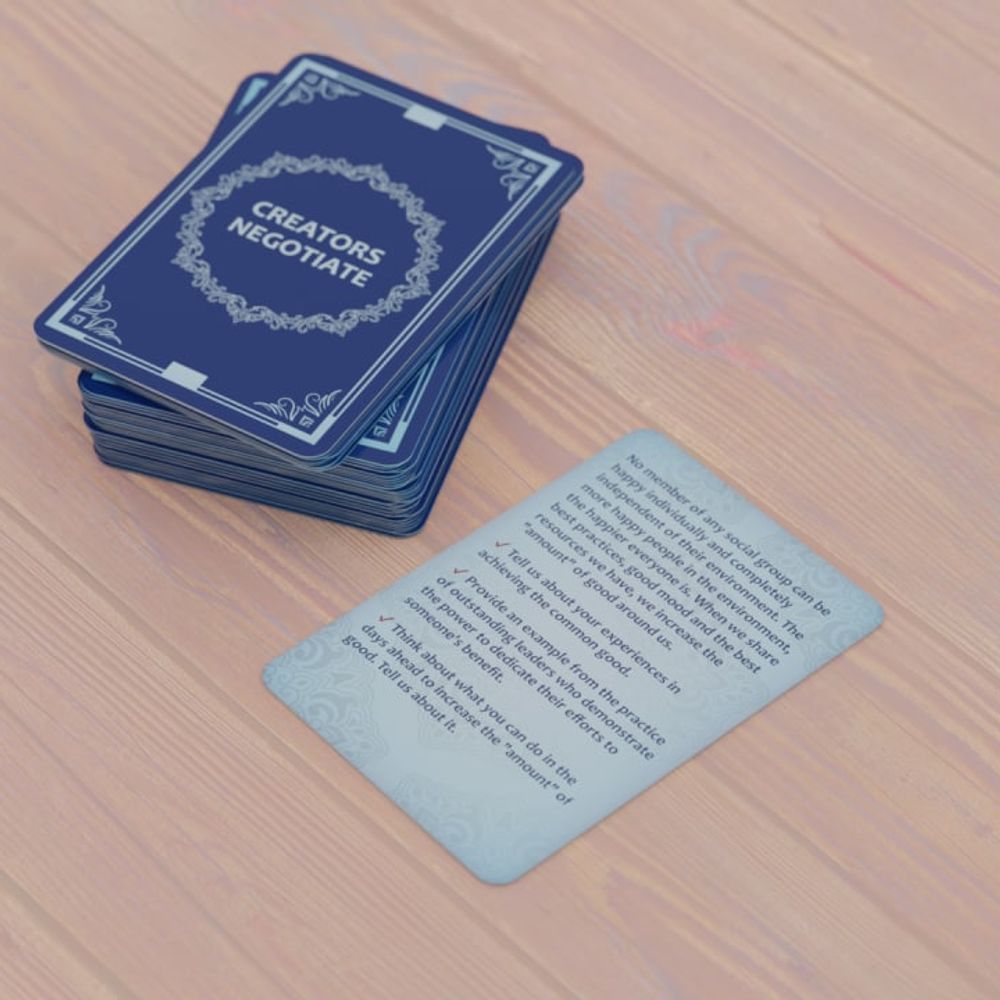 Invoke profound conversations with Immersive Cards
Topics include key ingredients of "success", information processing in media chaos, strategy and legal issues, stages of negotiating process in deal making and conict resolution. Discussions cover cross- cultural, corporate and individual aspects in deal-making; leadership style, empathy and assertiveness; role of gender and culture in productive communications, energy, gender aspects and more.
3. FEEDBACK ACTIVATION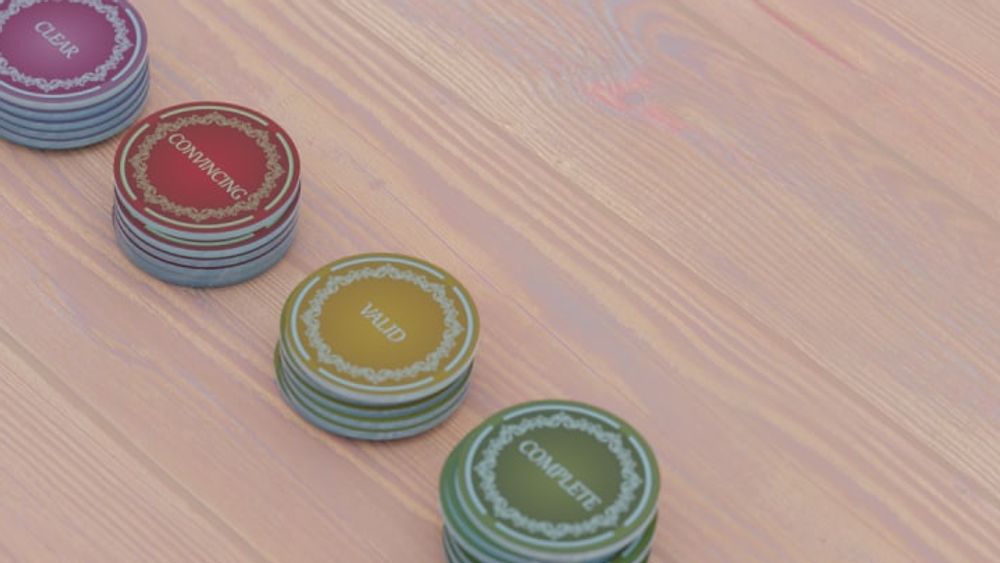 Ensure interpersonal connection via 4 Good Tokens
By providing each other with constructive feedback in the form of universal marks: "clear", "valid", "convincing" or
"complete" rather than by expert assessments and stereotypes, fresh patterns are developed for a constructive approach to business communication that encourages cooperation
4. TRUST BUILDING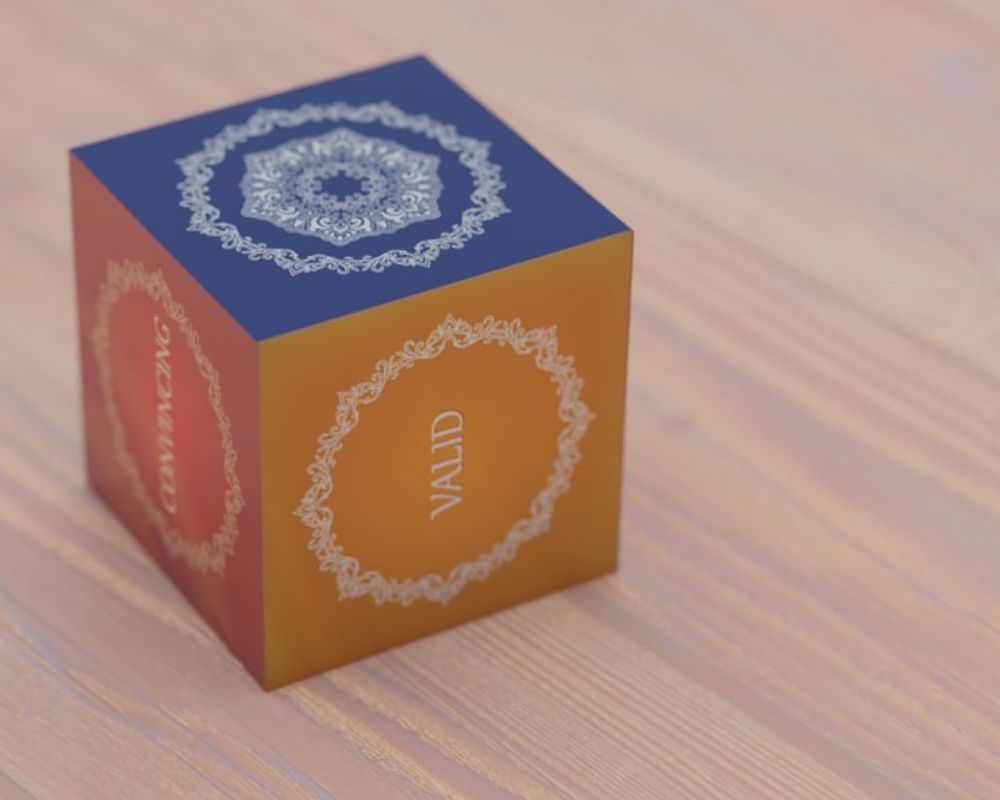 Practice spontaneousness with the Nice Dice
Identifying a session leader by means of a "random" factor eliminates tendency for domination, while in combination with previously built rapport establishes trust among players both in regards to peers and the process of the group surf-like interaction itself.